About Me and Cantabile Method
34 Years of Piano Teaching Tells Me…
That the quality of practice makes or breaks one's success at piano learning. I only see my students during their lesson which is only a fraction of their time spent playing the piano. Since their success at piano learning reside in the quality of their practice, students are responsible for their own destiny.
Every student is different.
Knowing the temperament of your student and his/her likes or dislike is crucial to deciding the method of the piano lesson whether it is online, offline, using a method book, or piece by piece.
Hello, I'm Naoko Aita
I am a pianist and parenting coach. My pre-pandemic-career was as a professional piano accompanist for singers. I have been performing with so many professional singers and choir groups across the United States. During 2020, I lost all of my engagements as an accompanist. This period was truly a soul searching period for me. I lost my identity and purpose when I lost all of my job opportunities. I got depressed a while, but my faith got me over the hump. I started to upload accompaniment tracks for singers on YouTube. Now it has accumulated about 1000 videos! I got to know people from all over the world who I wouldn't have known otherwise! They send me videos of them singing with my accompaniment trackes. During this soul searching period, I realized I overcame so many obstacles in my life; I got sexually assaulted at 14 years old, married with a violent husband, became a singer mother with no child support… It has been a hard life! But I survived and thrived from these obstacles because I have the piano in my life. The piano is a lifelong friend for me. I am inseparable from it. The amount of joy practicing the piano brings me is so great that I feel the responsibility to share my skills, knowledge, and experiences with future generations.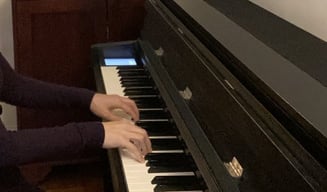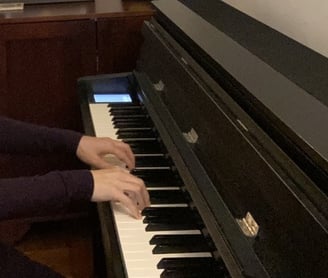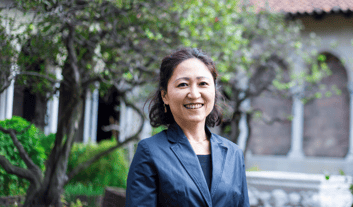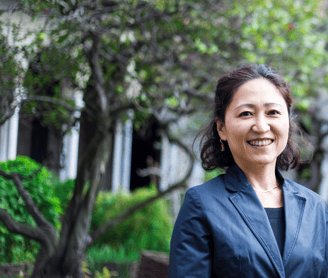 By incorporating singing into piano instruction, Cantabile Method helps you develop a deeper understanding of music and improve your piano playing abilities. Singing enhances your sense of rhythm, pitch, and expression.
Incorporating Professional Accompanist Techniques
Tailored for All Ages and Skill Levels
Sing to Enhance Your Piano Skills
Cantabile Method is designed to benefit both children and older adults, as well as amateurs and professionals. Our approach is adaptable to individual needs and goals, ensuring a personalized learning experience.
With 34 years of teaching experience and professional accompanist skills, our method incorporates valuable techniques that go beyond traditional piano instruction. You'll learn how to accompany others and develop a well-rounded musical foundation.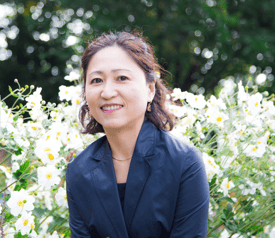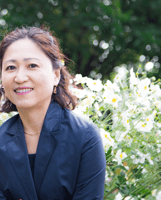 NAOKO AITA, Piano, is a freelance accompanist, vocal coach, piano teacher. Naoko is a graduate of Kobe Yamate Women's college in Japan, where she majored in composition under the tutorage of Yoshinao Nakada. Upon graduating, she became a Yamaha Music Education System teacher. After moving to the U.S., she changed her focus to playing the piano. She discovered the art of accompanying and Frederick Wieck's, Clara Schumann's father, teaching method. She holds a Bachelors and Masters in Piano Performance from Hunter College where she received many scholarships and awards for high academic standings and won the Concerto-Aria competition. She has over 20 years of experience teaching piano, from toddlers to seniors, through private and group lessons. Naoko has been performing throughout Metropolitan area as an accompanist for solo singers and choirs. She is equally comfortable playing classical and non- classical music, with her recent engagement being an Off-Broadway show called "Molasses in January" where she spent time improvising music sheets. She has been an accompanist for voice teacher such as Susan Gonzalez, Maria Argyros, Precilla Owen, Elise Quagualiata, Denes Striny, Francisco Casanova, and Ira Siff, as well as for the institutions such as the Opera Company of Brooklyn, Opera La Pomme Rouge, Opera Advantage, International Vocal Arts Institute, Hunter Opera, New Amsterdam Boys and Girls Choir, Archdiocesan Youth Choir, The Mirror Theater, Education through Music, Gelsey Kirkland Academy of Classical Ballet, and Sing for Hope. She has Youtube channel as Ministry Thru Piano, there are more than 1000 piano accompaniment tracks to sing along and the subscribers is more than 1300 people and continue growing.https://youtube.com/channel/UC_nasoJO-r9kv8klgF42lbQ
The piano students will benefit from her other YouTube channel: